I was helping BoBo with some homework earlier this week. She had to write about her holiday traditions and share them with her class. Admittedly, we struggled with this assignment because many of our family traditions have changed since we moved, and we are working to create new ones.

One thing that remains constant is our holiday ornament exchange. The girls create handmade keepsakes, and they each receive one special ornament to mark the year. They have their own small tree on which they hang these ornaments. Every year, we save these ornaments for last. When the box is finally given to them, the girls quickly spirit themselves away in their room where they will stay for hours giggling, unwrapping ornaments and hanging them on their little tree. I don't know what they talk about when they're in there, or what takes them so long to decorate such a small tree, but this time together is one that they anticipate every year.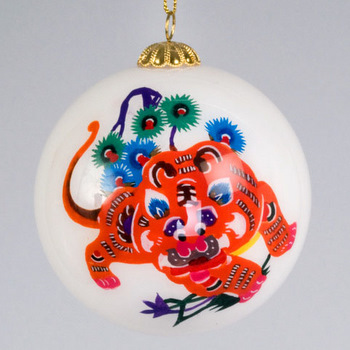 Most of their ornaments are China focused, which isn't exactly a conscious choice, but instead evolved from their annual review of the ChinaSprout catalog. This year, WeiWei asked for the hand-painted tiger papercut ornament. Being a tiger herself, she is very excited for the coming year and is obsessed with everything tiger. BoBo is getting a cloisonne horse. It's one that she has admired for awhile, and this year, it seemed appropriate as a reminder to her to slow down and just enjoy the ride.

While BoBo and I researched to see if our tradition is unique, we found other families who share this tradition as well. One of our favorite displays was Malinda's family tree at AdoptionTalk. We also ran across some beautiful Chinese ornaments at Tania McCartney's site. Her dazzling array of ornaments was enough to cover seven trees in their Beijing home.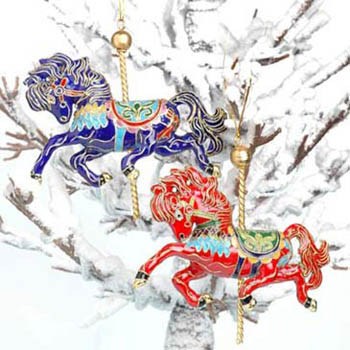 The girls' holiday ornaments have become a way for us to blend two cultures. While it may be only a small gesture, it is one that has a great deal of importance to them. And, because they relish their time together huddled around their tiny tree, I know that someday they will also enjoy that excitement with their own family as they open the special box and pull out the ornaments, each with a special story to share.