Using crafts is always a fun way to engage kids in learning about Chinese New Year. While their hands are busy creating brightly-colored paper confections, you can tell them about the story of Nian, the Kitchen God, or why dumplings and noodles are a favorite food served at Chinese New Year dinners.
There are many great crafts for Chinese New Year, and ChinaSprout is pleased to carry a number of really great craft books for the holiday.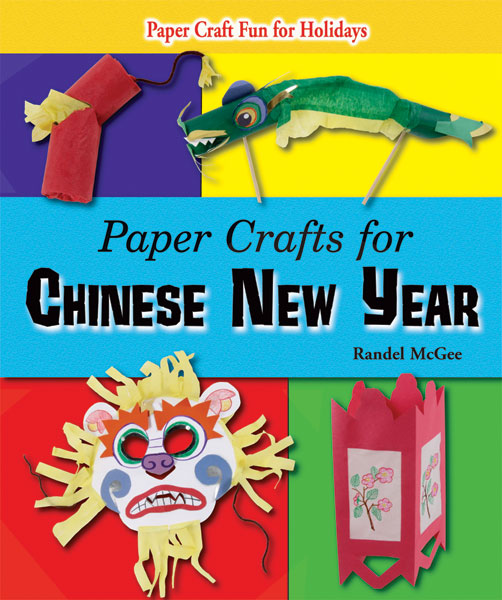 Paper Crafts for Chinese New Year
- Written by puppeteer and storyteller, Randel McGee, this children's craft book mixes information about the history and traditions of the holiday with eight related crafts. Enlargeable patterns make individualizing the projects easy. Chinese New Year craft projects include dragon puppets, red envelopes, shadow puppets, Chinese lanterns, firecrackers, and more. This book is perfect for children 6 and up, but can be used for younger children if they have adult support with cutting.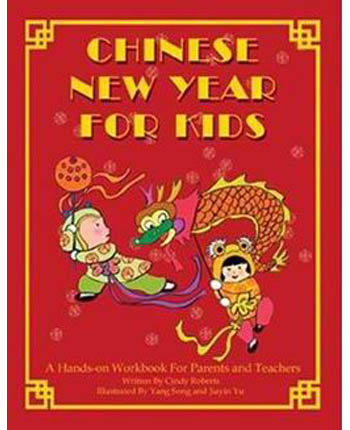 Chinese New Year for Kids
- This workbook for both parents and teachers can be used at home or in the classroom. Published by ChinaSprout, the 30-page, full color book is practically a child's handbook for the holiday. Explanations of Chinese New Year, the Chinese New Year calendar, the importance of ancestors in China, as well as ways the Chinese celebrate the holiday are accompanied by hands-on crafts, games and activities. Children will learn to make dragon puppets, red envelopes and paper lanterns. They will also participate in a lion dance and dragon parade. Pair this with ChinaSprout's
Chinese New Year Packets
, and you have everything you need to share the holiday with a classroom or create a Chinese New Year party.
Chinese New Year Crafts
- The combination of detailed instructions on the left pages with step-by-step photographs on the right create an easy-to-follow format. This 32-page book features 10 crafts including a dragon streamer puppet, a ribbon lantern, Chinese zodiac pictures, and more. The introduction includes some brief information about the holiday.
Chinese New Year Crafts
is a geared toward kindergarten through fifth grade students, though it will be more appealing to younger children.